Electric Forklift Truck
RX 20 1.4-2.0 t Electric Forklifts
Electrifying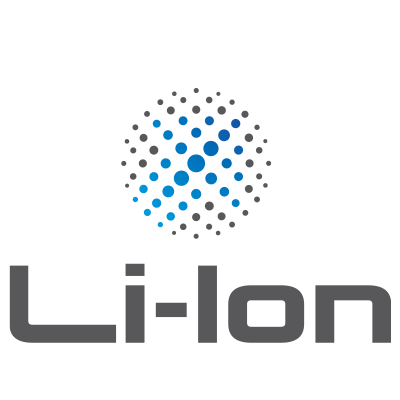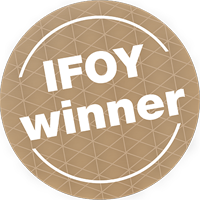 Highest handling performance of its class
Highest range with one battery charge
Best all-round visibility for high work safety
High agility and precise manoeuvrability
Request to: RX 20 1.4-2.0 t
Please fill out the form below. We will get back to you as soon as possible.
The STILL RX 20 offers more of everything: more power, more dynamism and more availability. The latest generation of STILL's top-selling electric forklift truck is the best RX 20 that STILL ever developed. There is the new safety and communication centre for safety and handling performance (STILL Easy Control): The driver can activate performance functions depending on the application and receives all important safety information at a glance. With the safest and quickest battery change and the largest Li-Ion battery capacity of its class, the RX 20 can be used around the clock.

Dynamic acceleration, 20 km/h maximum speed, precise manoeuvrability – with these trademark features, the RX 20 achieves the highest ever handling performance in the load range from 1.4 to 2 tonnes. When it comes to narrow aisle widths in heavy-duty two- or three-shift applications, the RX 20 really shows its strengths. This includes beverages and hardware stores, the receipt and dispatch of goods in trade and logistics applications, or production supply in the mechanical engineering and automotive industries. Equipped with Li-Ion technology, the RX 20 Li-Ion is number one for availability. Just 30 minutes of charging extend the usage time by several operating hours. The compact electric forklift truck gets its energy from Li-Ion batteries which are suitable for cold storage. When in operation, an intelligent electronics system monitors every battery cell in real time. Safety, performance and availability are what make the RX 20 Li-Ion a uniquely efficient conveyor of goods.
---
Forklift truck tests
Independent forklift truck test F+H
"After the test drives we are impressed by the character of the RX 20. We haven't tested a truck that reacts faster to the driver's commands in this segment."
"The new RX 20 can also convince us in terms of energy consumption. Even in the maximum setting, the test device is clearly below the average in this ranking."
""...we achieve an arithmetical output of 430 pallets per eight hours. This means that the RX 20 surpasses the highest of us to date in of this forklift class."
---
The RX 20 1.4-2.0 t in detail
Simply easy
Intuitive handling: standard, easy-to-use operating concept across the whole RX product line
Efficiency-enhancing: easy entry into a highly ergonomic driver's cab
STILL Easy Control on-board computer: all relevant information at a glance and performance functions just a click away
Ultra-fast: easy-to-operate lateral battery change
Simply safe
Safe and precise handling: high-precision hydraulics and agile driving dynamics
Safe entry: large handle, anti-slip rubber mat and wide step
Optimal panoramic view: slim mast and extra-large windows
Systematic safety: optional pre-shift check on the display to help with the daily safety inspection
Safety for every application: wide range of additional equipment options – from a direction indicator on the display to the Safety Light 4Plus safety lighting, as well Curve Speed Control for automatic speed reduction when cornering
Simply connected
Optimum networking: optional interface for integration into fleet management software such as STILL neXXt fleet
Controlled use: optional access control protects against incorrect operation
Simply powerful
Intralogistics powerhouse: highest handling performance of its class
Performance boost: sprint mode for peak performance at the touch of a button
Optimum energy efficiency: exceptionally long range with each battery charge
Intelligent support: traction control and other assistance functions
Ready at all times: optional STILL lithium-ion technology for maximum availability
Simply flexible
Customised control options: multi-lever, mini-lever, Fingertip or Joystick 4Plus
Adjustable performance dynamics: parameters such as driving and lifting speed can be adjusted to personal preferences at the touch of a button
Operating power tailored to your specifications: wide variety of equipment options for every application
Flexible, decentralised charging: Onboard Charger enables simple, fast and location-independent charging processes
---
Driver assistance systems and functions
---
STILL Easy View Mast
The STILL Easy View mast increases the efficiency of the internal flow of materials, in particular on long driving distances.

This mast design is the new benchmark to move material from goods-in to goods-out or for transfer bays in front of narrow aisle racks or production halls when safety and maximum turnover speed are required at the same time.

The robust design allows to lift load weights of up to 2,000 kg to 2,137 mm (max. rated lift h3) from a closed height of only 1,600 mm - and with maximum visibility in all conditions.

The STILL Easy View increases safety and performance of the RX 20 electric trucks at the same time in many warehouse situations:
When supplying parts to production lines or collecting empty containers. In particular the better view of other trucks and pedestrians that cross the path of the truck from the left or right - e.g. in narrow drive ways in warehouses or production facilities. The good view of the forks also accelerates loading and unloading lorries (over the side or from the rear) or containers.
---
Downloads
The document provided for download is the updated version of the operating instructions for the standard truck. It does not include descriptions of customer options (Customer Option). For a concrete truck, please request the respective specific manual according to the serial number and the year of production from the STILL spare parts service.
---
Model Overview
| Model | Maximum capacity (kg) | Maximum lift height (mm) | Travel speed (km/h) | Battery voltage (V) |
| --- | --- | --- | --- | --- |
| RX 20-14C/Li-Ion | 1.400 | 7.870 | 20 | 48 |
| RX 20-16C/Li-Ion | 1.600 | 7.870 | 20 | 48 |
| RX 20-16/Li-Ion | 1.600 | 7.870 | 20 | 48 |
| RX 20-16L/Li-Ion | 1.600 | 7.870 | 20 | 48 |
| RX 20-18/Li-Ion | 1.800 | 7.720 | 20 | 48 |
| RX 20-18L/Li-Ion | 1.800 | 7.720 | 20 | 48 |
| RX 20-20L/Li-Ion | 2.000 | 7.930 | 20 | 48 |
| RX 20-16P/Li-Ion | 1.600 | 7.870 | 20 | 48 |
| RX 20-16PL/Li-Ion | 1.600 | 7.870 | 20 | 48 |
| RX 20-18P/Li-Ion | 1.800 | 7.720 | 20 | 48 |
| RX 20-18PL/Li-Ion | 1.800 | 7.720 | 20 | 48 |
| RX 20-20P/Li-Ion | 2.000 | 7.930 | 20 | 48 |
| RX 20-20PL/Li-Ion | 2.000 | 7.930 | 20 | 48 |