Electric Forklift Trucks
RX 20 1.4 – 2.0 t
Our Powerhouse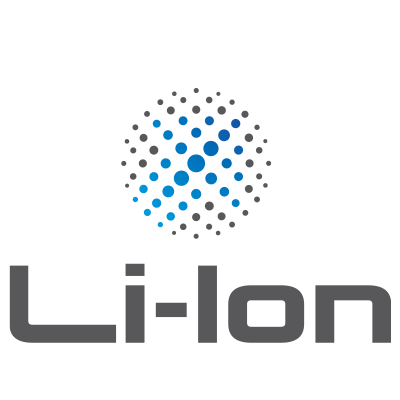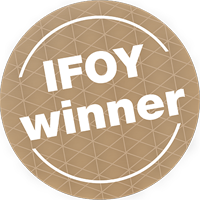 Load capacity

2000 kg

Rated lift

7930 mm

Speed

20 km/h
The STILL RX 20
Electrifying
For those who like to get things done.

You always want more? So do we. The STILL RX 20 delivers more in every capacity: more performance, more dynamism and more availability. The latest generation of STILL's top-selling electric forklift truck is the best RX 20 that STILL ever developed.

In a warehouse, everything needs to be perfect. Therefore, the energetic RX 20 is not only powerful but also agile, getting you and your goods wherever you are going, fast. Plus, its excellent visibility and comfortable operator's cabin allow you to work to the utmost level of precision. And all this with plenty of stamina, thanks to an unparalleled range of battery variants.

The RX 20 - ensures you get things done!
Request to: RX 20 1.4 – 2.0 t
Please fill out the form below. We will get back to you as soon as possible.
---
The RX 20 1.4 – 2.0 t in detail
The "Simply Efficent" factors: Performance attributes as a measure of economic efficiency
Simply easy
Intuitive handling:
standard, easy-to-use operating concept across the whole RX product line

Efficiency-enhancing:
easy entry into a highly ergonomic driver's cab

STILL Easy Control on-board computer:
all relevant information at a glance and performance functions just a click away

Ultra-fast:
easy-to-operate lateral battery change
Simply powerful
Intralogistics powerhouse:
highest handling performance of its class

Performance boost:
sprint mode for peak performance at the touch of a button

Optimum energy efficiency:
exceptionally long range with each battery charge

Intelligent support:
traction control and other assistance functions

Ready at all times:
optional STILL lithium-ion technology for maximum availability
Simply safe
Safe and precise handling:
high-precision hydraulics and agile driving dynamics

Safe entry:
large handle, anti-slip rubber mat and wide step

Optimal panoramic view:
slim mast and extra-large windows

Systematic safety:
optional pre-shift check on the display to help with the daily safety inspection

Safety for every application:
wide range of additional equipment options – from a direction indicator on the display to the Safety Light 4Plus safety lighting, as well Curve Speed Control for automatic speed reduction when cornering
Simply flexible
Customised control options:
multi-lever, mini-lever, Fingertip or Joystick 4Plus

Adjustable performance dynamics:
parameters such as driving and lifting speed can be adjusted to personal preferences at the touch of a button

Operating power tailored to your specifications:
wide variety of equipment options for every application

Flexible, decentralised charging:
Onboard Charger enables simple, fast and location-independent charging processes
Simply connected
Optimum networking:
optional interface for integration into fleet management software such as STILL neXXt fleet

Controlled use:
optional access control protects against incorrect operation
Request to: RX 20 1.4 – 2.0 t
Please fill out the form below. We will get back to you as soon as possible.
---
Forklift truck tests
Independent forklift truck test F+H
"After the test drives we are impressed by the character of the RX 20. We haven't tested a truck that reacts faster to the driver's commands in this segment."

"The new RX 20 can also convince us in terms of energy consumption. Even in the maximum setting, the test device is clearly below the average in this ranking."

"...we achieve an arithmetical output of 430 pallets per eight hours. This means that the RX 20 surpasses the highest of us to date in of this forklift class."
Lifting speed with 1000 kg load (cm/s)
55,6 cm/s
Efficiency Mode
Driving speed with 1000 kh load (km/h)
15,8 km/h
Efficiency Mode
VerkehrsRundschau
"The STILL RX 20 is the best truck ever tested at the "Verkehrsrundschau."
e.g. Dynamic reversing, tight turning cicle, Easy Control, Control unit
1,4 very good
Working performance
1,4 very good
Steering/ steering wheel
1,3 very good
Fork control
e.g. EASY View mast, Curve Speed Control, Safety Light 4Plus, Steering column adjustable in 3 stages
e.g. Smartphone holder, Lumbar support, Armrest, Direction change on steering wheel and armrest
1,5 good
Secondary switches
e.g. charge indicator on battery, no battery maintenance, high metal content, extensive equipment
1,2 very good
Energy system
1,6 good
Quality / Finish
1,2 very good
Maintenance
1,5 good
Standard equipment
---
Forklift driver assistance systems
Sharpening all senses: we can support you with our wide range of smart driver assistance systems and functions which will make your day-to-day work significantly easier. You will be able to drive in a safer, more comfortable, efficient and fatigue-free manner – in every driving situation.