Pedestrian high lift pallet truck
EXD-SF 20 Double Stacker Trucks
Twice the load – half the time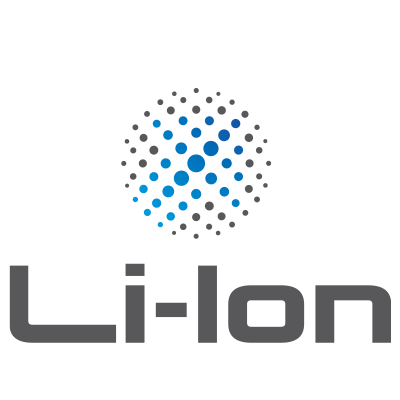 Speeds of up to 10 km/h and a maximum lifting capacity of up to 2,000 kg enable high handling rates
Fatigue-free and comfortable working thanks to air-cushioned stand-on platform with integrated compressor
Convenient on ramps: hydraulically dampened support wheels for optimal traction
Request to: EXD-SF 20
Please fill out the form below. We will get back to you as soon as possible.
Are you looking for an ideal option for horizontal transport over medium and long distances with double the performance? Look no further than the EXD-SF! With the double deck functionality, you can transport two pallets up to 1,000 kg each – the perfect solution for the fast handling of pressure-sensitive goods such as fruit or vegetables. Alternatively, you can transport a single pallet weighing up to 2,000 kg. To save you running out of steam even over long stretches, the EXD-SF offers a fold-out, air-sprung stand-on platform.

The fold-out, heightadjustable side arms also guarantee safe driving at up to 10 km/h. STILL Dynamic Drive Control adjusts the driving speed dynamically to the current conditions and guarantees optimal and reliable handling rates in all situations. In addition, the EXD-SF can be operated with one hand and impresses thanks to its hydraulically dampened support wheels with excellent traction and optimal driving convenience – even on ramps and when loading/unloading trucks.
---
The EXD-SF 20 in detail
Simply easy
Smooth electrical steering and intuitive operation of all functions for left- and right-handed operators with STILL Easy Drive steering wheel
Easy access and optimal protection for the operator's back and joints: low access point and air-cushioned stand-on platform optionally available with integrated compressor
Lithium-ion version with optional built-in charger for decentralised charging at any power socket
Simply safe
Working with ease and precision thanks to unobstructed field of vision: free view mast and centrally positioned tiller
The Dynamic Drive Control assistance system automatically adjusts the speed to the lift height and load
Move safely between the truck and shelves at all times thanks to the optimally positioned impact plate
Fast and safe cornering: Curve Speed Control automatically adapts speed to the steering angle when cornering
Optimal protection for the feet thanks to the low-lying frame
Safe load handling in cramped environments thanks to compact dimensions
Only moves off once the operator is standing securely: optional foot sensor detects whether the feet are within the truck's contour
Simply connected
Versatile and flexible access control with optional FleetManager 4.x
Fast service analysis and parametrisation of settings thanks to CAN bus interface
Easy integration into material flow management system thanks to MMS provision
Simply powerful
Fast goods handling: up to 2,000 kg lifting capacity and a maximum speed of 10 km/h
Withstands even the toughest applications: robust, durable chassis made from solid steel
Swift, safe movement on ramps: high-powered drive and lift motor and 5-wheel chassis with support stabilising wheels
Built for continuous operation: reliable, low-maintenance and powerful drive
Simply flexible
High and flexible turnover of goods thanks to double-deck function: move up to 2,000 kg on the initial lift, up to 1,200 kg on the mast or two loads of up to 1,000 kg on top of each other
Wide range of storage options and optional accessories bracket for attaching extra equipment such as terminals or security lights
Flexibly configurable driver's cab for various key applications, from frequent ramp driving through to long transport distances: rear access, side access or backrest
Suitable driving programmes for any application, from maximum handling power through to optimal efficiency: ECO, BOOST or Blue-Q
Decentralised and flexible charging at any power socket with the optional built-in charger
---
Driver assistance systems and functions
Safety Assist
Load backrest
Keeping the goods in place: the load backrest stabilises the transported goods at the fork carriage back so that they can be securely transported from A to B.
Learn more
FleetManager
Who can use which forklift truck for which area of application? What about the truck capacity? When has a shock occurred? Things that are relatively easy to control with just a few forklift trucks become far more complex and difficult to regulate as the fleet size increases. Our smart FleetManager provides the solution. With this innovative software, you are able to control your fleet more efficiently and effectively than ever.
The FleetManager consists of several modules:
Access authorisation
Compilation of operating data linked to the truck controller
Accident detection with truck reaction (e.g. creep speed)
Load detection via pressure sensor in the lifting hydraulic system without weight indication on the display and two data cards
Shock detection in connection with FleetManager: the forklift truck detects a potential collision and switches to creep mode, sounds a signal or switches off completely
Can be configured as per the customer's wishes
The reader for the FleetManager access card is easily accessible on the left next to the steering column. Access to the FleetManager requires special authorisation.
Learn more
Drive Assist
Combi-tiller
Fatigue-free operation thanks to the electrical steering unit: you can easily adjust the tiller length for adequate distance between the driver and the unit. For the driver, this means a significant increase in safety as well as a more efficient work flow. The maximum driving speed is increased to 6 km/h when the combi-tiller is extended.
Learn more
Speed reduction when forks are raised
For the safe transport of goods: when driving with raised forks, there is a risk that the loaded pallets could tip, damaging the goods. The driving speed is automatically reduced depending on the lift height in order to prevent this.
Learn more
---
Downloads
The document provided for download is the updated version of the operating instructions for the standard truck. It does not include descriptions of customer options (Customer Option). For a concrete truck, please request the respective specific manual according to the serial number and the year of production from the STILL spare parts service.
---
Model Overview
| Model | Maximum capacity (kg) | Maximum lift height (mm) | Travel speed (km/h) | Battery voltage (V) |
| --- | --- | --- | --- | --- |
| EXD-SF 20 / Li-Ion | 2.000 | 2.924 | 10.0 | 24 |