Order picker
iGo neo CX 20 Order Pickers
The smart way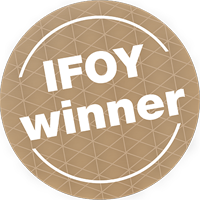 Autonomous system increases picking performance by up to 30%
Saves manual energy: goods only require transportation by hand over short distances
Bespoke order picking: truck adapts easily to specific operator preferences
Request to: iGo neo CX 20
Please fill out the form below. We will get back to you as soon as possible.
The iGo neo CX 20 follows the operator at all times during the working cycle and will move to the first or second pallet position as desired. The truck always allows the operator to walk in front and autonomously maintains an operator-specified distance of at least 50 cm from the rack or pallet position. Because the autonomous assistance takes control of driving and steering, the operator is able to concentrate fully on the task at hand. This results in a significant increase in picking performance and avoids picking errors. Safety is ensured by the motion tracking sensors, which can differentiate between the operator, other people and obstacles.
The truck either drives around obstacles or, if the way is completely blocked, stops. If a slower truck is driving ahead or a queue forms, the speed is adjusted accordingly. Once the way is clear again, the iGo neo CX 20 will autonomously start driving. It recognises and passes by empty racks. Crossroads are only crossed autonomously after approval by the driver. The operator is free to choose whether the device should run in manual or autonomous mode. An LED signal shows whether the truck is in autonomous or manual operation mode. Another optical signal shows the orientation of the iGo neo CX 20.
---
The iGo neo CX 20 in detail
Power
High-performance order picking: up to 30 % time savings possible as the device follows the operator at all times, avoiding time-consuming mounting and dismounting
Long operating times: lithium-ion battery available for intensive use
Ergonomics
Smart ergonomics: for short picking distances, the operator can simply walk alongside the truck. The iGo neo CX 20 follows autonomously. The pallet always remains in an optimal picking position
The quota can be fulfilled more quickly: achieving the same picking frequency in a shorter time allows time savings of up to 30 %. In an 8-hour shift, this means two hours are freed up for other tasks
Fatigue-free operation: 75 % reduction in the number of instances of mounting and dismounting the truck increases safety. Walking distances are reduced by up to 3.2 km per shift in comparison to standard order picking processes
Reduced journeys with a load: picking of the orders directly onto the pallet reduces walking distances
Safety
Sophisticated safety technology: 5-stage safety concept protects people, warehouse equipment and goods
Precise handling of obstacles: truck autonomously avoids obstacles. If there is another truck in the aisle then speed is adjusted accordingly, establishing a convoy
Safety at crossroads: crossroads are recognised well in advance and only crossed autonomously after approval by the driver
Safety at the rack: truck remains a specified distance from the rack. If a safe distance of 500 mm is not maintained by the operator, the truck will rectify this
Precision
Individual order picking: iGo neo CX 20 maintains the exact specified distance from the rack. The truck can be oriented to the left, right or centre of the rack
Pallet choice options: thanks to the optimal distance from the truck to the rack, order picking can take place directly onto the pallet. When working with two pallets, the truck can also be positioned relative to the second pallet
Full concentration: using the assistance service, the operator can focus almost entirely on the picking process. Tasks such as driving and steering are carried out autonomously
Everything in view, all the time: intelligent motion sensors keep constant track of the operator and ensure that the truck follows the operator at all times
Compactness
The perfect combination of intelligence and robust design: the entire robotics system is safely located within the truck's contour. Optimal component protection in the compact chassis prevents damage in narrow aisles
High performance: the perfect combination of technology, robustness and design. Protected personal safety system is designed for heavy loads
Environmental Responsibility
Autonomous assistance operation ensures highest energy efficiency and low consumption
Energy recovery when braking
Over 95 % of all materials used are recyclable