Low lift pallet truck
EXU-S 22 - 24
Robust and efficient.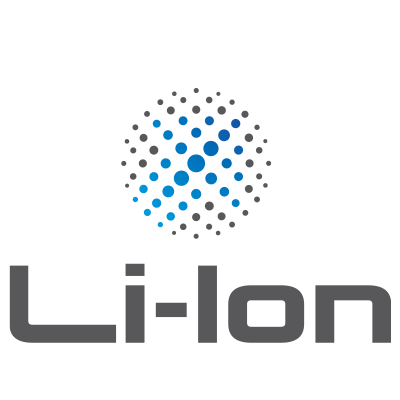 High pallet reloading rate, with a top speed of 12 km/h and compact dimensions
Long-lasting lifespan: battery capacity of up to 620 Ah and also available with lithium-ion battery at up to 410 Ah
Fast and safe: fully electric steering with electronic filtering of unwanted steering movements
Enhanced manoeuvrability on ramps due to the slanted chassis
Request to: EXU-S 22 - 24
Please fill out the form below. We will get back to you as soon as possible.
EXU-S
STILL's EXU-S series of low lift pallet trucks with driver's stand-on platform have been specially designed for the loading and unloading of HGVs using ramps. The slanted chassis mitigates the risk of becoming stuck or jammed on ramp transitions and ensures swift, safe movement on ramps. Steering is particularly smooth, while also offering manoeuvrability in even the narrowest of spaces. The trucks are available in two different platform designs. The side access model delivers optimal driver comfort and safety for handling work and horizontal transport over long distances, while the rear access model is the ideal choice for any application that requires the operator to regularly get on and off the truck.
EXU-S Li-Ion
The EXU Li-Ion is an efficient and compact bundle of energy which guarantees optimum availability. Not only is interim charging of the low lift pallet truck possible, but the charging process itself is significantly quicker than that of conventional lead acid batteries – the lithium-ion battery can be charged to 50 percent in just 30 minutes. What's more, the lithium-ion battery lasts around twice as long as a lead acid battery, is maintenance-free and can be used in a cold store. This groundbreaking technology is also setting new standards with regard to safety. Every battery cell is monitored in real time. In short, the EXU-S Li-Ion is the ideal low lift pallet truck for extended periods of operation in industry, the retail market and logistics.
---
The EXU-S 22 - 24 in detail
Power
Specially developed frame allows for rapid loading and unloading of HGVs, as well as fast and safe movement on ramps
Maintenance-free, enclosed 3 kW three-phase drive motor with a maximum driving speed of 12 km/h is perfect for middle to long distances The powerful 2.2 kW lift motor ensures optimal efficiency when lifting and lowering loads
Low maintenance, long-lived batteries with a capacity of up to 620 Ah offer high availability. Also available with lithium-ion battery of up to 410 Ah for particularly intensive applications
Ergonomics
Fatigue-free operation: fully sprung stand-on platform guarantees vibration-free operation, allowing the driver to concentrate on their work
Optimal driver comfort: an ideal lateral support and upholstered backrest ensure the driver's comfort – even over long distances
The chassis is available in either side access or rear access models if desired
Safety
Automated speed reduction and twin support castors ensure safe handling around corners
As soon as the operator lets go of the COCKPIT control element or steps off the truck, the brakes are automatically applied
Precision
Fatigue-free, precise and safe working conditions – even in the narrowest of spaces – thanks to smooth electric steering
High reloading performance: rounded, cast iron fork tips enable swift threading into pallets
Reliability guaranteed: compact design delivers excellent manoeuvrability as well as precise, smooth driving in a straight line
Compactness
Tilted chassis ensures fantastic manoeuvrability on ramps without becoming stuck or jammed on the ramp's transition
Precise and mobile: compact dimensions allow for fast, safe work in even the tightest of spaces
Environmental Responsibility
Low operating costs: low energy costs and long service intervals
Optimal energy efficiency: ECO driving mode reduces electricity consumption without affecting productivity
Over 95 percent of all materials used are recyclable
---
Downloads
The document provided for download is the updated version of the operating instructions for the standard truck. It does not include descriptions of customer options (Customer Option). For a concrete truck, please request the respective specific manual according to the serial number and the year of production from the STILL spare parts service.
---
Model Overview
| Model | Maximum capacity (kg) | Maximum lift height (mm) | Travel speed (km/h) | Battery voltage (V) |
| --- | --- | --- | --- | --- |
| EXU-S 22 / Li-Ion | 2.200 | 130 | 12 | 24 |
| EXU-S 24 / Li-Ion | 2.400 | 130 | 10 | 24 |