Guarantee that your vehicle really gets the most of the fuel put into it.
STILL offers lockable fuel tank caps which can be added to diesel vehicles so that you can be sure you care getting the most out of the fuel which you put into them.
The Fuel Tank Cap Set:
incudes 2 keys
fits all STILL diesel forklifts
is self ventilating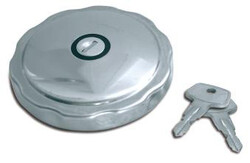 Contact us
Find out more? Contact us for further information.